Sometimes, a birthday or a significant loss brings us to a sudden awareness of age and of the passage of time. This can be unnerving until we adjust our focus to the panorama of our life.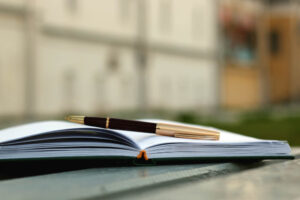 What is your story?
As we age, we lose the people who shared our story. It can begin to feel as though our story doesn't matter. But it does. Each life has intersected with so many other lives and influenced the world in ways we cannot imagine. We honour all our stories when we remember our own.
What have people always appreciated about you?
What are you proud of?
There are difficult chapters in our stories. The pandemic has aged us in many ways. We may experience the loss of 3 years as a fast-forward into circumstances for which we couldn't prepare.
And still, inspired by the long-held values by which we live, the wisdom of experience, and the old and new ways by which we express our unique creativity, we live into our next chapter.
What is grabbing your attention for reflection, for learning, for action?
To what extent are you impeded in your plans by ageism, your own or that of others?
Where is your heart leading you? What is your body telling you?
With each birthday, do you become more, or less, yourself?
A coaching relationship is a safe place to share your story, explore your questions, and create your answers. I invite you to contact me.